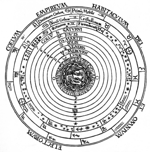 The Exciting Universe Of Music Theory
Jump to: Unknown / Unsorted | Azerbaijan | African | Arabic | Carnatic | Carnatic Melakarta | Carnatic Numbered Melakarta | Chinese | Chord Names | Named After Composers | Dozenal | East European | Egyptian | Ethiopian | Exoticisms | Ancient Greek | Modern Greek | Gregorian Numbered | Hindustani | Indonesian | Intervals | Iranian | Japanese | Jazz and Blues | Jewish | Korean | Medieval | Messiaen | Myanmar | North American | Schenkerian | Southeast Asia | Thailand | Turkish | Vietnamese | Western | Western Altered | Western Mixed | Western Modern | Western Chromatic | Zeitler | 12Tone |
Warning: This part of the site is under construction and very much incomplete. There may be errors.
Scale Name Tradition: Western Altered
These scales are based on names from the old western modes, but with "sharp this" or "flat that". These scales are common in jazz music, but these names don't include any specific jazz jargon.
| | | | |
| --- | --- | --- | --- |
| | 859 | Mixolydian Sharp 1 | |
| | 871 | Locrian Double-flat 3 Double-flat 7 | |
| | 875 | Locrian Double-flat 7 | |
| | 877 | Locrian Sharp 2 Flat 7 | |
| | 1371 | Altered Scale | |
| | 1371 | Altered Dominant | |
| | 1371 | Locrian Flat 4 | |
| | 1389 | Locrian Sharp 2 | |
| | 1389 | Locrian Natural 2 | |
| | 1389 | Aeolian Flat 5 | |
| | 1389 | Minor Flat 5 | |
| | 1435 | Phrygian Flat 4 | |
| | 1459 | Mixolydian Flat 9 Flat 13 | |
| | 1459 | Mixolydian Flat 2 Flat 6 | |
| | 1461 | Mixolydian Flat 6 | |
| | 1461 | Mixolydian Flat 13 | |
| | 1461 | Altered Mixolydian | |
| | 1467 | Altered Dominant (a) | |
| | 1485 | Aeolian Sharp 4 | |
| | 1643 | Locrian Natural 6 | |
| | 1643 | Locrian Sharp 6 | |
| | 1645 | Dorian Flat 5 | |
| | 1645 | Locrian Natural Sharp 2 Sharp 6 | |
| | 1707 | Dorian Flat 2 | |
| | 1707 | Phrygian Sharp 6 | |
| | 1715 | Mixolydian Flat 2 | |
| | 1721 | Mixolydian Sharp 2 | |
| | 1741 | Dorian Sharp 4 | |
| | 1741 | Dorian Sharp 4 | |
| | 1749 | Mixolydian Sharp 4 | |
| | 1845 | Mixolydian Augmented | |
| | 2413 | Locrian Natural 2 Natural 7 | |
| | 2413 | Harmonic Minor Flat 5 | |
| | 2765 | Lydian Flat 3 | |
| | 2765 | Melodic Minor Sharp 4 | |
| | 2777 | Lydian Sharp 2 | |
| | 2869 | Ionian Sharp 5 | |
| | 2873 | Ionian Augmented Sharp 2 | |
| | 2901 | Lydian Sharp 5 | |
| | 2905 | Aeolian Flat 1 | |
| | 2905 | Aeolian Flat | |
| | 2905 | Lydian Augmented Sharp 2 | |
| | 3003 | Augmented Nine | |
| | 3285 | Lydian #6 | |
| | 3289 | Lydian Sharp 2 Sharp 6 | |